The fully refreshed 1102 Pearl will emerge as a three-story palace of views, versatility, and very, very happy tenants. Our advice? Get in here quick before someone else does.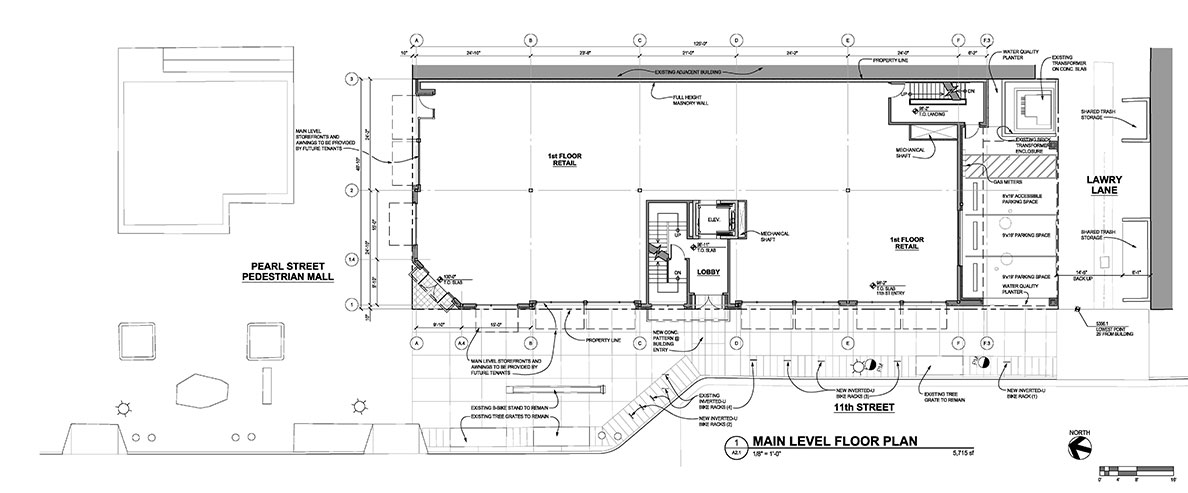 A corner retail unit on Boulder's famous Pearl Street is a big deal to begin with, but this one really takes the cake. Fifty alluring linear feet of storefront on the north and west sides of the building, 14-foot ceilings, a flexible floorplan (5,775 SF divisible to 3,000), and so much visibility you'll be love-struck.
Billabong, the legendary Boulder Bookstore, Fjällräven, The Rio, Savvy boutique, Hapa Sushi and much more are all within steps.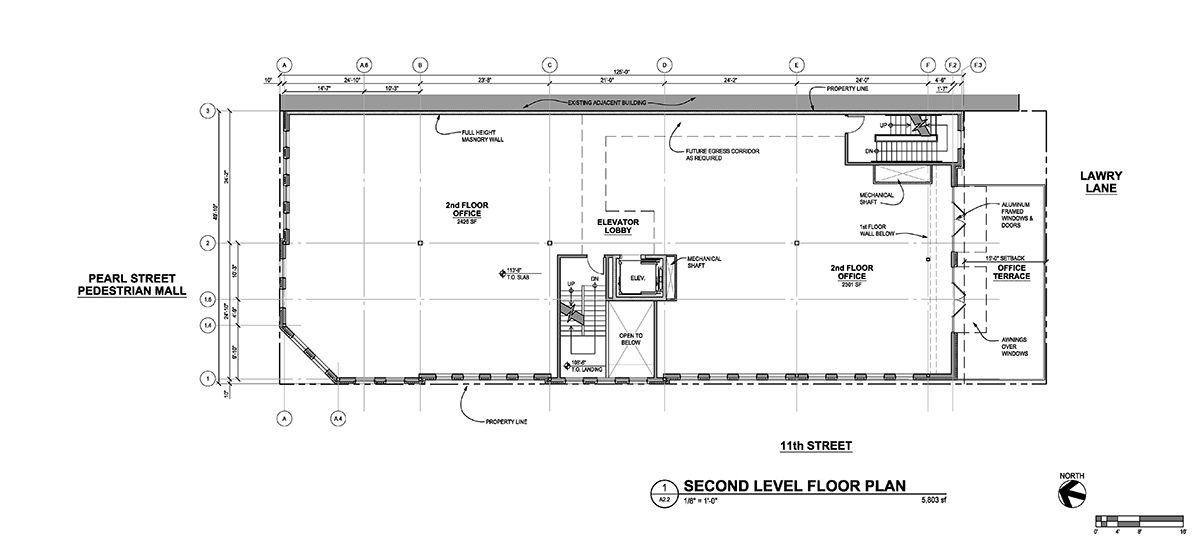 This property means business on the middle floor—just take the elevator up a level to majorly level-up your office game. The two ~2,500 SF second-story office spaces feature west-facing terraces in what's debatably the best location in Boulder.
Amenity highlights include top-quality and high-style finishes, an elevator and more daily natural light than many cities can promise in a year.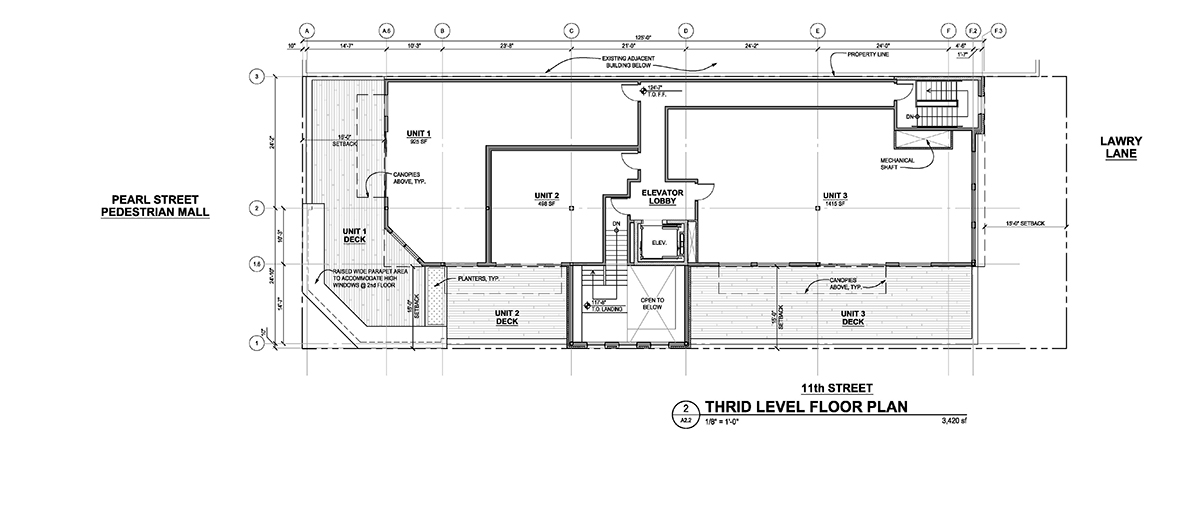 IT'S BETTER IN THE BUBBLE
Want to live on—nay, above—one of the most noteworthy streets in all of the United States? 1102 Pearl, smack-dab in the middle of "the Boulder bubble," might be home. The third floor will host three swanky residential units ranging from ~500–1,415 SF.
Amenity highlights include a rooftop deck, stunning west-facing views, an elevator and plenty of sun-soaked outdoor living space.
Contact
Let's make this love connection happen. Call, write or come by.